Ash Vacuum Dacron Filter Bag #S014ASHFILTERBAG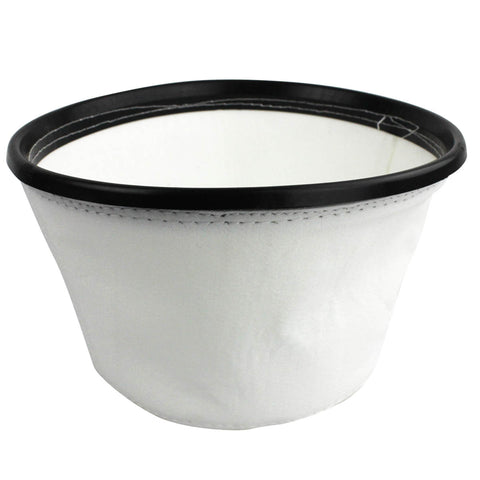 This filter kit will be shipped from China. And shipping time is about 30-45 days. If need it urgently, pls contact customer service to pay extra shipping fee for express.BACOENG Ash Vacuum Filter KitFeaturesReplacement for BACOENG Ash Vacuum Cleaner #BA-ASH200L OnlyReplacing your filter will improve suction and vacuum
Description
This filter kit will be shipped from China. And shipping time is about 30-45 days. If need it urgently, pls contact customer service to pay extra shipping fee for express.
BACOENG Ash Vacuum Filter Kit
Features
Replacement for BACOENG Ash Vacuum Cleaner #BA-ASH200L Only
Replacing your filter will improve suction and vacuum performance
Includes:
1
 × Dacron Type Fliter Bag
Introduction:
- Removes soot and ash from the exhaust of your vacuum.
- Helps to eliminate smells and dust in the home from fireplace soot.
- Improves suction and vacuum performance.
Compatibility:
✔ BACOENG Ash Vacuum Cleaner BA-ASH200L
Cleaning:
- Gently shake or tap filter a few times over a trash can.
- Do not use any tools such as a screwdriver as you could damage the filter.
- Avoid windy areas when cleaning, or dust could get everywhere.
PART NUMBER:
 S014ASHFILTERBAG
Reviews